OJeanne in collaboration with Women Everywhere (W.E) Projects, is once again excited to host thesecond edition of Mum and kids Charity show at Alisa Hotel, in Accra, on the 10th of March, 2018.
 The idea of Mum and kids show is to support and give back to important causes and charity organizations that are making an impact in the lives of women and children. This year, the event falls in line with the celebration of International Women's Day with the theme : PRESS FOR PROGRESS.
The event will draw over 150 loyal customers who are influential decision makers and female CEO's of trendsetting and diverse leading brands in all genres of businesses.
It is supported by Ghana Mompreneurs Club which also seeks to bring the most reliable support network for Moms in Business; also known for elevating budding Mompreneurs through strategic business promotion.
The Evening
The event consists of a fashion runway show and a few musical performances which is poised to receive exceptional press exposure and bring more women and families together to impact the lives of the less privileged annually. There will also be a Raffle Draw, Auction to benefit CANCER CONNECT GH, which is the beneficiary chosen for this year's edition, and many prizes to be won.
Fashion designers in attendance include OJeanne, RowRachel's stitches, Milly's Vibrant Creations and Bijou Lfashion.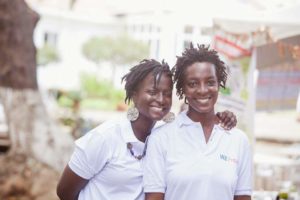 The event organizers anticipates 150-200 guests in attendance. The majority of guests are femalesbetween 28 and 59 years old and children between 2 and 14 years.
Find below full details to the event
Date: Saturday, 10th March, 2018
Time: 3pm – 7pm
Venue: Alisa Hotel (Asante Hall)
~Runway presentation
~Cocktail session (30 minutes after event) .
Book your tickets by sending mobile money payment to 0244503147. Add "name" to the reference column. Tickets are going for GHS50 for adults and GHS20 for kids.
Follow OJeanne Clothing on Instagram and Facebook on OJeanne Clothing.
For further enquiries 0244503147