This month we feature a gorgeous creative mother who runs her own handmade statement accessories and clothing line. She also has a full time job as a finance manager. Her beautiful accessories caught our attention on Instagram and it was refreshing to check her profile and see her items are made right here in Ghana. We caught up with Maame for our July Feature and I must say it was inspiring reading her story. I realized that passion is that which would keep someone motivated to create amazing accessories and clothing items stuff and still work a full time job . Her company CheeryBaby makes handmade statement earrings and Handmade hair accessories for all. Join us as she shares her story with us
1. How you started as a Mompreneur ?
In February 2015 I made a bow for my daughter to match her dress. She wore it out for a kids party and the feedback was amazing. And I was like okayyyy I think I'll make a few to sell and have literally been at it since.
2. What inspired you to take that path in business
My daughter, She was the perfect model. And I totally enjoy making bows for her.
3. A little bit about your company and what you do
Cheerybaby started off as predominantly serving our little friends. Along the way we've had requests from mums,aunties and even dad's. So our line expanded and with each expansion came growth. We currently make bows, themed head pieces, fascinators, earrings. Literally anything that fits in the head of the body. Lmao
Any accessory that fits on the head of the body. Lmao. We also started a sister company called cheerycomforts. Where we hand make baby bibs and nursing pillows. Please note everything on cheerybaby and cheerycomforts is hand made from scratch. We also make kids clothing. Specifically with tulle. Perfect flower girl dresses and christening dresses . Trying to expand our party line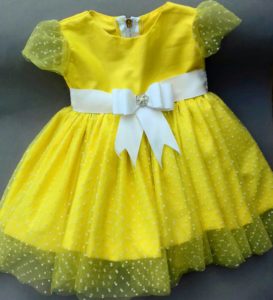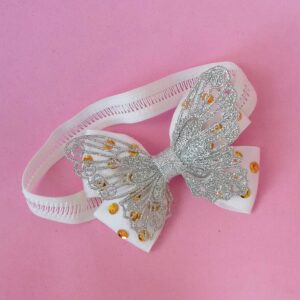 4. A little background about yourself
Apart from getting good feedback when we started . I actually realized it would be a good source of extra income. To date i run Cheerybaby and work a normal job 9-5 as a finance manager for Vicdoris pharmaceuticals. It may seem like a lot of work. But I'm glad I'm able to work both parts of my brain – the left and right parts – creativity and math. Lol so there's a plus there.
Education wise – I have studied both here (Ghana and abroad) and I have a masters in Finance 😊
5. How you manage your day to day activities
Going to keep this very simple. Because the little details will tire you. Lol. 12am wake up – work through till 5 ( on a good day 4 so I catch a nap) My daughter is up by 5 :30. Shower . Eat. Morning devotion. School drop off. Drive to the office. Prepare reports /manage people/ take decisions. Luckily I still close at 3. Pick daughter from school. Do home work. Play with her. Catch a me time 6/7. Shower little one. Dinner. Bedtime story and prayers. We all doze of at around 8 and I'm up at 12am and start the cycle again.
6. How you are able to balance taking care of your family and manage the business
I'm still trying to figure this out but so far see answer to 5. Can we ever find a healthy balance. I'm waiting . . . Lol
7. What are the challenges you face
Lack of sleep. Last minute orders. Not enough time in a day to fulfill all our dreams and purposes. Lack of a social life ( although this year I must say I've been good to myself)
8. What are the processes and systems that have helped you in your entrepreneurial journey
Simple. Calendar.I keep a diary on me at all times. I pencil everything down and I stick to my plans. I'm normally an organised person.So literally that trait is what has sustained me. I also don't switch plans easily I go by the book and by my word and if God permits I tick each accomplishment off till all is done. A simple diary is my life saver
9. Advise to any young one who wants to start a business
Dream big dream very Big and if you can dream those dreams you can also take action towards them. Work hard even when you think all is lost and it might be pointless. Don't stop because God always always blesses the hands that work. Just keep going. This is something that is actually true. God sees our toils and he blesses us accordingly just don't stop.