I am Mavis Dzidzor Dey Akomatsri, a wife, mama of 2 girls and owner of Mamas Kids Thrift. Retailing kids thrift, did not just happen for me.
When I became a new parent, I quickly discovered that buying kids clothes is a fraught affair especially when you're on a budget. Whenever I decided to shop for my girls I would wake up very early and get to hub of second hand clothing(Kantamanto) as early as 5:30am.
Sometimes I would get nice clothes and other times I got really bad ones. This kept happening every time I went shopping for my girls. I got fed up with this frustrating situation and knowing that, there were mothers and caregivers who felt like I did, gave me the idea of starting a thrift shop.
However, when I thought of the idea, the thought of what people and my mates from school would think or say, the projection that people would make on my finances and the thought that people would look down on me deterred me from establishing my business.
Then one day I came home with a bag of goodies only to realize that some had bad stains that wouldn't go away, some looked faded, a few had tiny holes, my favorite had a spoilt zipper and the only one I got for my new born had a few buttons missing. I felt cheated and wanted my money back and that, was impossible.
Suddenly I wanted to help parents make good choices when buying thrift items and get value for their money. Since I didn't have enough funds to rent a space I established Mamas Kids Thrift in April 2019 online.
My personal philosophy to never accept anything less than what I deserve and to treat people how I want to be treated is the bedrock for the core values and quality policies of Mamas Kids Thrift.
I carefully handpick all the clothes, wash, disinfect, iron, add a splash of fragrance, neatly fold and beautifully package them.
I know people will wonder why I bother to put in so much time and resources in preparing the items and packaging them, after all they're used clothes.
My father is a police officer and growing up the only times my siblings and I including other kids whose parents were on a budget got new clothings were on occasions like Easter or Christmas.
And whenever my mama got us clothes she ensured to wash, disinfect and iron them to prevent the growth of bacteria and ensure that no bacteria had a chance of survival just so her kids did not catch any bacterial infection. I also do this when I get used clothes for my kids so why not do it for other kids and parents too?
To ensure that the tagline "Preloved To Reloved" reflects in all that Mamas Kids Thrift is about, I strive to give my best.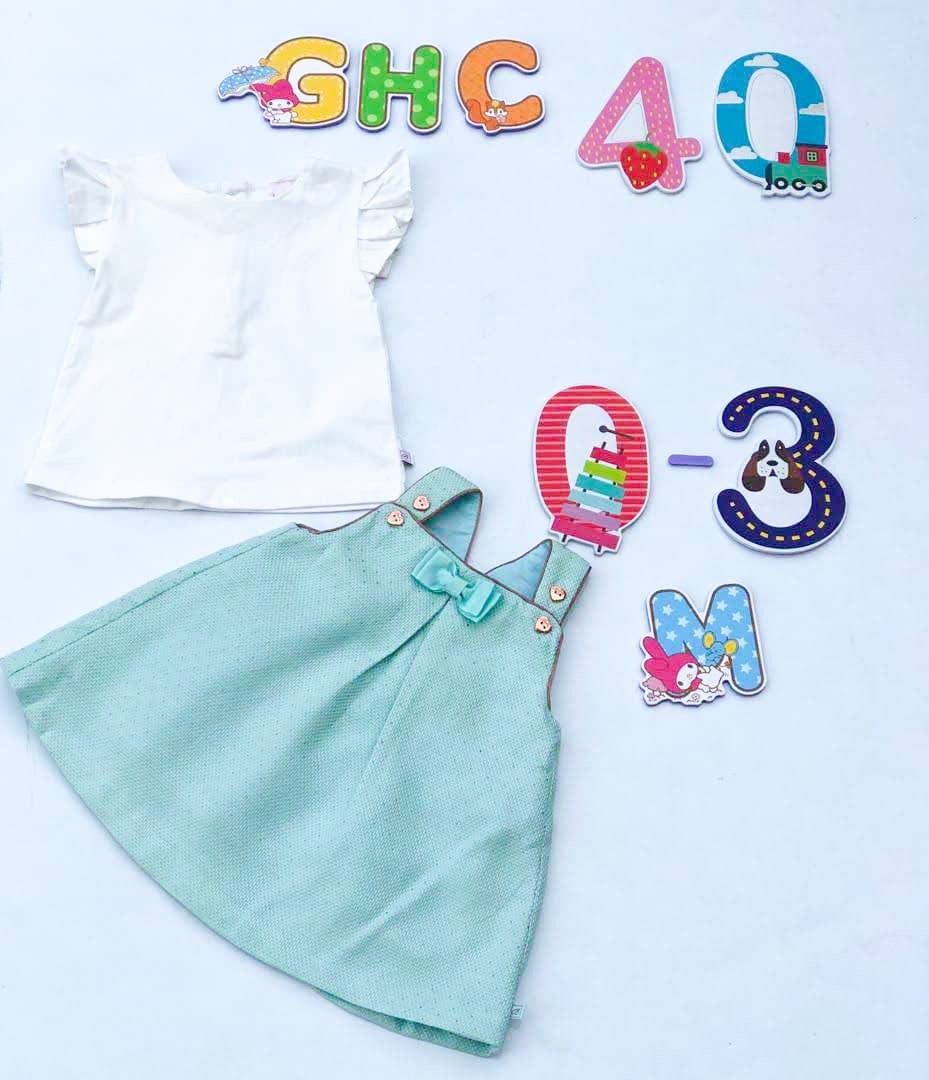 With each sale I make, I believe I add a bunch of happiness to the world. I gain satisfaction from the thought that parents save time when they make a purchase from me.
Children jump up with joy at the sight of their neatly packaged parcel, they tend to appreciate that they have something new.
The satisfaction parents get as they watch their kids unveil their parcels with excitement and the feedback I receive from these parents is something that has filled me with peace and happiness.
With a purchase from Mamas Kids Thrift, all parents and caregivers are assured of zero defects and a 100% value for money.
Kindly visit Mamas Kids Thrift on Facebook and insatgram or click this link instagram.com/mamaskidsthrift and check the highlights and stories for available items.
You can as well reach us on 0246458530 via a phone call or WhatsApp. Or, simply click on this link to WhatsApp.
http://api.whatsapp.com/send?phone=+233246458530.