Support can never be underestimated in our journey of raising babies and running our businesses. To ensure balance in our lives , we need to seek the right support to help us acheive our goals and dreams.
Today we spotlight Vivian Quayson, a mother of two boys corp. A corporate worker who has made great strides in her career and personal business. This is as a result of the good support she received from her family and friends.
How she started her journey;
I have always loved fashion growing up. I began designing my own clothes after completing Senior secondary school. The loss of my first child (a girl) in January 2016 led me on a journey of self-discovery. This rekindled my love for fashion.

I got a lot of exposure in beadmaking and designing clothes, when I enrolled in a reputable fashion school three months later . This was one experience I really enjoyed and as a result I decided to make a future career out of fashion in the process and my side business. A year later making beads and accessories before adding clothes to my fashion line. I named the business Stitchwear to represent beadmaking and stitching. These two became our two major product lines.
.
Motherhood is a full-time job, but when your family believes in you and supports your dream it motivates you to do more. It has not been easy journey balancing the responsibilities of motherhood with my regular 8 to 5 job and my side business. I have made great strides because of the support from my husband (who is my number one fan), family and friends who have given priceless business advice and clients who have patronized my business over the past few years. God bless them all!
Check out some of the designs from her new collection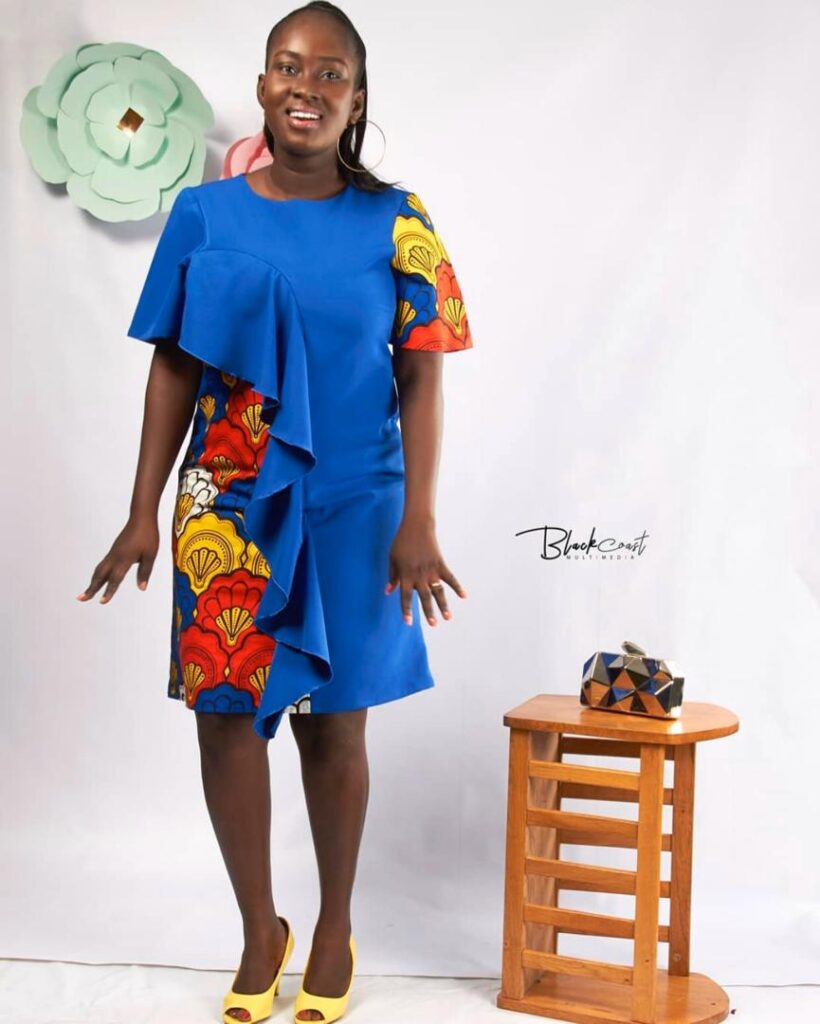 To learn more about Vivian's business check out her page on instagram at @stitchweargh or call her on 0203115829