Achieving goals sometimes seem more doable when we have people to look up to or who have already set an example. We are always inspired to see women excel not only personally but also entrepreneurially. Today, we shift the spotlight on nine Ghanaian mom-preneurs we admire and how they weave their magic:
                                                                                      Gwen Gyimah Addo (Hair Senta)
As the Chief Executive Officer of the luxury hair brand The Hair Senta (started in 2008), Gwen Addo has risen through the ranks over the years as the owner of one of the biggest hair companies in Ghana. She started selling hair right from the trunk of her car, staying determined till she opened her first shop. Gwen is a former participant of the popular beauty pageant Miss Malaika (2003) and believes that gave her the platform and exposure she needed to build her brand and career.
She has carried her skills gained from her corporate background in the banking sector and educational background in entrepreneurship and innovation from the China Europe International Business School (CEIBS), into the day-to-day management of her business. One key take-away point from her entrepreneurial journey is passion; in her own words "you should not be interested in just copying, but have that passion to pursue your ideas because it's that drive you will need when everything doesn't go according to plan" (Gwen Gyimah Addo, 2017). She is married with two kids and places premium on keeping her family involved in order to strike that work-life balance.
                                                                                               Claudia Lumor (Glitz)
With a strong belief in telling the African story, Claudia Lumor channeled her passion for fashion into her brainchild, Glitz Magazine which has eventually expanded into other brand extensions such as Glitz Style Awards and Glitz African Fashion Week.
Taking the bold decision to leave the financial sector in the UK and settle back in Ghana "was not easy at all" in her own words (Claudia Lumor, 2018) but with her focus on hard work, belief in oneself, creativity and credibility she has eventually placed the Ghanaian fashion industry on the world map.
A mother of three who has been married for over ten years, Claudia is also very passionate about maternal health and champions this cause through her Glitz Africa Foundation.
To her, one key factor in combining work with marriage is having a supportive family.
                                                                                       Valerie Obaze (R&R Luxury Ltd)
Described by Forbes as an "African skincare trailblazer', Valerie Obaze founded R&R Luxury, a cosmetic brand that uses shea butter as its main ingredient for its products, in 2010. Her business idea was inspired by finding a product she could use for her newborn daughter's skin. After much research, she birthed her idea through her first product, Shea Oil.
The brand has gradually expanded beyond Africa to the United Kingdom and the United States.
She has always nurtured her entrepreneurial traits, starting from her own PR agency she founded with her friend, to her current company R&R Luxury. She believes one advantage of being an entrepreneur is having the space to also factor in her children and have enough time for them by working from home.
Valerie is very passionate about motherhood, and founded the Mumpreneurs network in 2015.
                                                                                     Sacha Okoh (So Aesthetics)
Sacha launched her beauty career right after school in 2005 with the Ghanaian weather and woman's skin in mind.
Her makeup brand, SO Aesthetics has over the years developed into a well-known and trusted brand specifically for the rich African skin.
She has grown to be a well of knowledge in the Ghanaian fashion and beauty sector, with her background from the London School of Fashion and London School of Beauty and Makeup.
She also runs Viva Boutique, a luxury clothing and accessories store for women. Sacha is a mother of three and believes in balancing work and family with a healthy lifestyle.
                                                                                    Evita Joseph Asare (Evita Joseph Brand)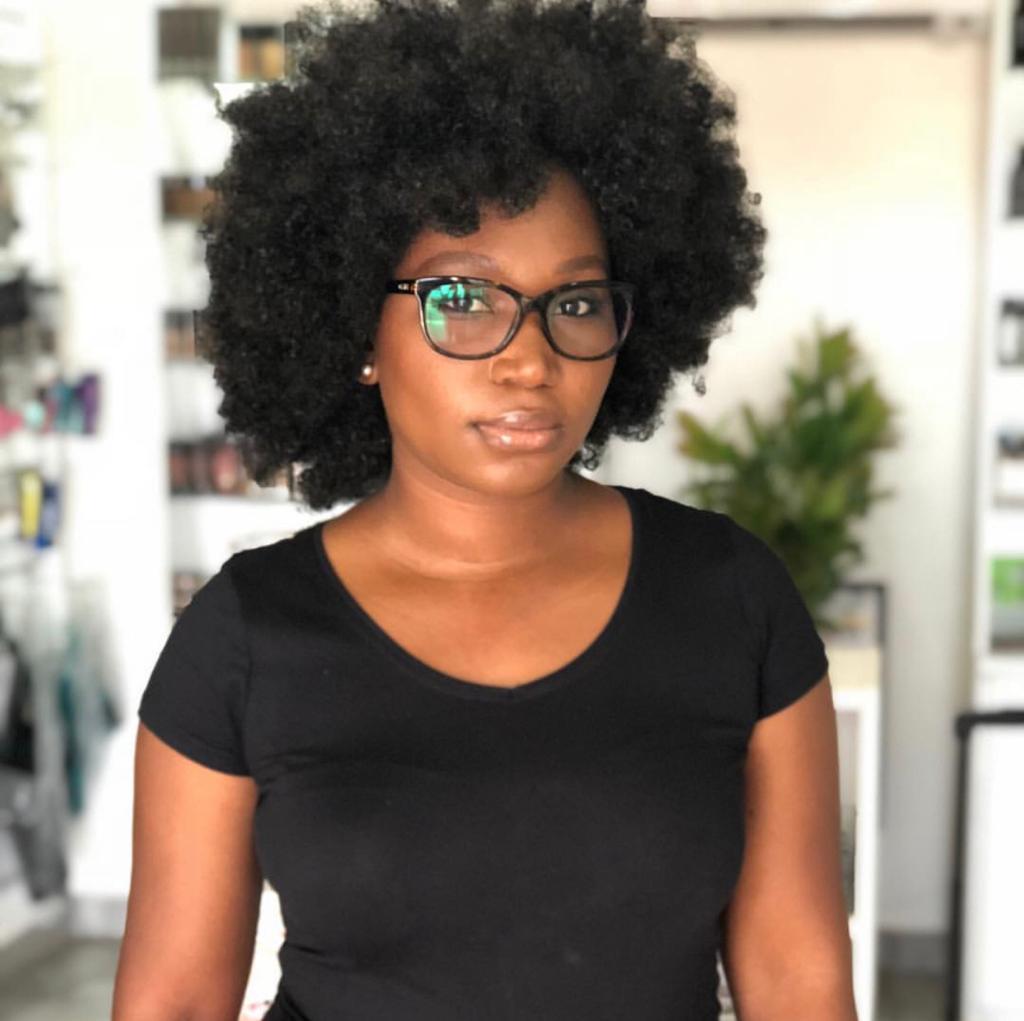 Evita Joseph Asare, a mechanical engineer by profession, entered the makeup world through an experience in France, where she was advised in a makeup store that she needed a concealer.
Her interest in makeup eventually grew and she decided to apply her background in research and design to the beauty industry.
With a desire to challenge herself and learn more about the beauty industry, she signed up for beauty school whilst on maternity leave and launched her makeup brand, Evita Joseph Makeup, not too long after.
With feats such as 'Best Beauty Retail Store in Ghana' in both 2014 and 2016, Evita believes good things take time and often start small.
                                                                                           Ethel Adjorlolo Marfo (Junior Shapers Africa)
Popularly known as "Ethel theMompreneur", Ethel Marfo has carved her niche as a 'male child development activist' who is passionate about nurturing young boys into responsive men who will not only impact society positively but also be positioned to support the contemporary African woman.
This vision was birthed with the future of her three daughters in mind as she and her husband are raising them to be independent and driven women, as well as a desire to contribute to bringing up responsible, holistic men in the society. She successfully carries out this vision through her non-profit organization, Junior Shapers Africa.
Her background in Public Relations and Marketing has played a key role in her branding and communications, and also runs Salon Cuties, a salon for children. She is also the founder of All Moms in Leadership (aML), a group aimed at supporting women who are faced with balancing both business and motherhood.
As a mother of three, she believes strongly in raising children, both male and female, holistically so they can compliment each other in achieving great feats in society.
                                                                                         Lucy Quist (Quist Blue Diamond)
Known as the 'first Ghanaian woman to head a multinational telecommunications company', Lucy Quist has a ton of experience in the corporate and technology world, ranging from being an Electrical and Electronic Engineer at Ford Motor Company to a former CEO of Airtel Ghana.
With a strong desire to see women lead in male-dominated areas such as Science, Technology and Engineering, she founded Quist Blue Diamond, a technology and data-driven company.
She has also founded other businesses and initiatives such as Fresh Bakery, a network aimed at positioning African people to 'contribute to the global economic pie' (Lucy Quist, 2017), and the Executive Women Network.
She is a strong advocate for 'The Bold New Normal', an idea she pioneered to impact the African mindset through taking bold actions.
She believes in delegation, organization and separation of time to effectively balance her career with being a mother of three.
                                                                                        Beryl Agyekum-Ayaaba (Echo House)
Beryl Agyekum-Ayaaba is the Chief Executive Officer of Echo House, a creative marketing and event agency. Also with a background in engineering and marketing, Beryl initially envisioned Echo House as a magazine whilst in University, but the brand has evolved over the years into a multi-faceted agency with the youth at its core.
Named as one of the 100 Most Outstanding Women Entrepreneurs by fellow community of women, WomenRising, Beryl combines her passion for the youth and creativity to sustain a formidable brand.
She recently joined the motherhood gang in 2019.
                                                                                             Dentaa Amoateng MBE (GUBA Enterprise)
With a desire to improve relations between Africa and the UK, Dentaa Amoateng has made formidable strides in the diaspora with her brainchild GUBA Enterprise, earning her a number of awards and honors including the 'Member of the Order of the British Empire' (MBE, from the Queen of England in 2016 and 'Young Female Achiever of the Year' at the 2019 edition of the Exclusive Men of the Year (EMY) Awards!
Yes, you read right…she won an award at an event that celebrates the best in men's achievements across all walks of life!
With a background in nursing borne out of her passion for children, Dentaa has extended that passion into society-driven initiatives that have helped place Ghana, and Africa, on the world map.
She believes in setting a clear distinction between work and family in order to have time for her four kids.
What are your goals as we kick start the New Year? 2020 is already underway but don't freak out just yet. With determination, planning, action (and some rest of course), you will have a fulfilling year!
Which other mom-preneurs inspire you? We will be glad to hear from you!
Written by: Nana Boatemaa